Site Map
COVID-19 vaccines for children ages 5 years and older
Vaccines for COVID-19 - children and teens; COVID - 19 vaccinations for children and teens; COVID - 19 shots for children and teens; Vaccinations for COVID – 19 - children and teens; COVID - 19 immunizations for children and teens; COVID - 19 prevention – vaccines for children and teens; mRNA vaccine for children and teens - COVID
COVID-19 vaccines are used to prepare the body's immune system to protect against COVID-19. These vaccines are a vital tool to help stop the COVID-19 pandemic.
Children and teenagers ages 5 to 17 years should get a COVID-19 vaccination. Getting a vaccine will help prevent your child from getting COVID-19. It will also help prevent the spread of the disease and help protect your family and the community.
Information
COVID-19 vaccines protect people from getting COVID-19. These vaccines "teach" your child's body how to defend against the SARS-CoV-2 virus, which causes COVID-19.
WHY CHILDREN AND TEENS SHOULD GET VACCINATED
It's true that most children and teens are at lower risk from becoming very sick from COVID-19. But low risk does not mean no risk. Children and teens can:
Become infected with COVID-19
Become seriously ill from COVID-19 and need to be hospitalized
Have serious short and long-term effects or complications from COVID-19
Die from COVID-19, although this is rare
Spread COVID-19 to others, including those at risk for serious illness, such as grandparents
Children with underlying medical conditions are more at risk for severe illness from COVID-19. So, vaccination is very important to help protect against the virus.
There are many good reasons to have your child or teen get a COVID-19 vaccination:
It will protect younger siblings and friends who can't yet get the vaccine.
It will protect other people in the family at risk for serious illness from COVID-19.
It will protect your child from serious illness if they do get COVID-19.
It will allow your child to safely resume most activities, such as going to school, playing sports or other after-school activities, having playdates, and just spending time with groups of children.
ABOUT COVID-19 VACCINES FOR CHILDREN AND TEENS
Children ages 5 to 17 can get the Pfizer-BioNTech mRNA vaccine. This is the only vaccine available to this age group at this time.
COVID-19 mRNA vaccines use messenger RNA (mRNA) to tell cells in the body how to briefly create a harmless piece of "spike" protein that is unique to the SARS-CoV-2 virus. Cells then get rid of the mRNA.
This "spike" protein triggers an immune response inside the body, making antibodies that protect against COVID-19. Your child's immune system then learns to attack the SARS-CoV-2 virus if they are ever exposed to it.
The Pfizer-BioNTech vaccine given to children and teens has the same active ingredients as the vaccine given to adults.
Children ages 12 and older get the same vaccine dosage of the Pfizer-BioNTech vaccine as adults.
Children ages 5 through 11 get a smaller dose of the Pfizer-BioNTech vaccine. It is about one-third of an adult dose. A smaller needle is also used.
For all children, the shot is given as an injection (shot) in the arm in 2 doses.
For children ages 5 to 11, the second shot is given about 21 days (3 weeks) after the first shot.
For children ages 12 to 17 (especially males), the second shot may be given 8 weeks after the first shot to reduce the risk of rare side effects.
It takes time for your child's immune system to start protecting them after receiving the vaccine. Children are considered fully vaccinated 2 weeks after their second shot of the Pfizer-BioNTech vaccine.
VACCINE MYTHS
COVID-19 vaccines:
DO NOT contain any live virus, and they cannot give children COVID-19
DO NOT affect or interfere with children's genes (DNA)
DO NOT affect or interfere with fertility or future fertility in children
To get up-to-date accurate information about COVID-19 vaccines, go to the Centers for Disease Control and Prevention (CDC) website:
VACCINE SIDE EFFECTS
While COVID-19 vaccines will not make children sick, they may cause certain side effects and flu-like symptoms. This is normal. These symptoms are a sign that your child's body is making antibodies against the virus. Common side effects include:
Pain, redness, or swelling on the arm where they got the shot
Tiredness
Headache
Muscle pain
Chills
Fever
Nausea
Side effects from the shot may affect your child's ability to do daily activities, but they will go away in a few days. Even if your child has side effects, they should get the second shot. Any side effects from the vaccine are far less dangerous than the potential for serious illness or death from COVID-19.
HOW TO GET THE VACCINE
COVID-19 vaccines are available to all children living in the United States at no cost. Children can get this free shot regardless of their immigration or health insurance status.
There are several ways to find vaccination providers near you.
Ask your child's health care provider if they offer COVID-19 vaccines for children and teens.
Check your local pharmacy's website to see if they offer vaccines for children and teens.
Contact your local health department.
Go to the CDC VaccineFinder.
Text your zip code to 438829 or call 1-800-232-0233 to find vaccine locations near you.
VACCINE SAFETY
The safety of vaccines is the top priority, and COVID-19 vaccines for children have passed rigorous safety standards before approval. They continue to be closely monitored to ensure they are safe and effective.
Serious health events from COVID-19 vaccines, such as an allergic reaction, are rare.
Cases of myocarditis (inflammation of the heart muscle) and pericarditis (inflammation of the outer lining of the heart) have been reported in children ages 12 to 17 after getting a COVID-19 vaccine.
This reaction has tended to occur more often in male adolescents and young adults.
It occurs more often after the second dose, usually a few days after vaccination.
With proper care and rest, most people who had the reaction got better quickly.
For people who had this rare reaction, it is important to talk with a cardiologist (heart doctor) about how and when to return to exercise and sports.
Symptoms of myocarditis and pericarditis include:
Chest pain
Shortness of breath
Fast-beating heart, fluttering, or pounding heart
If your child or teenager has any of these symptoms, get medical help right away.
To learn more about COVID-19 vaccine safety, go to the CDC website:
VACCINE BOOSTER SHOTS
Over time, COVID-19 vaccines appear to become less protective against the virus. Getting a booster dose helps provide additional protection against COVID-19. As a result, Pfizer-BioNTech COVID-19 booster shots are now recommended for all children ages 12 to 17 at least 5 months after receiving the first series of shots.
The CDC has further information about COVID-19 vaccine booster shots.
WHAT CHILDREN CAN DO ONCE FULLY VACCINATED
We are still learning how well vaccines help prevent COVID-19 from spreading and how long the protection they provide lasts. Until more is known, using vaccines, masks, and taking other steps to help protect others is the best way to stay safe and healthy.
References
Centers for Disease Control and Prevention website. COVID-19 vaccines for children and teens. www.cdc.gov/coronavirus/2019-ncov/vaccines/recommendations/children-teens.html. Updated January 11, 2022. Accessed March 13, 2022.
Centers for Disease Control and Prevention website. Myocarditis and pericarditis after mRNA COVID-19 vaccination. www.cdc.gov/coronavirus/2019-ncov/vaccines/safety/myocarditis.html. Updated November 12, 2021. Accessed March 13, 2022.
Centers for Disease Control and Prevention website. Myths and facts about COVID-19 vaccines. www.cdc.gov/coronavirus/2019-ncov/vaccines/facts.html. Updated December 15, 2021. Accessed March 13, 2022.
Woodworth KR, Moulia D, Collins JP, et al. The Advisory Committee on Immunization Practices' Interim Recommendation for Use of Pfizer-BioNTech COVID-19 Vaccine in Children Aged 5–11 Years — United States, November 2021. MMWR Morb Mortal Wkly Rep. ePub: 5 November 2021. www.cdc.gov/mmwr/volumes/70/wr/mm7045e1.htm?s_cid=mm7045e1_x. Accessed March 13, 2022.
BACK TO TOP
Review Date: 3/13/2022  
Reviewed By: David C. Dugdale, III, MD, Professor of Medicine, Division of General Medicine, Department of Medicine, University of Washington School of Medicine. Also reviewed by David Zieve, MD, MHA, Medical Director, Brenda Conaway, Editorial Director, and the A.D.A.M. Editorial team.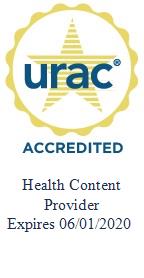 A.D.A.M., Inc. is accredited by URAC, for Health Content Provider (www.urac.org). URAC's accreditation program is an independent audit to verify that A.D.A.M. follows rigorous standards of quality and accountability. A.D.A.M. is among the first to achieve this important distinction for online health information and services. Learn more about A.D.A.M.'s editorial policy, editorial process and privacy policy. A.D.A.M. is also a founding member of Hi-Ethics. This site complies with the HONcode standard for trustworthy health information: verify here.
The information provided herein should not be used during any medical emergency or for the diagnosis or treatment of any medical condition. A licensed medical professional should be consulted for diagnosis and treatment of any and all medical conditions. Links to other sites are provided for information only -- they do not constitute endorsements of those other sites. © 1997- 2022 A.D.A.M., a business unit of Ebix, Inc. Any duplication or distribution of the information contained herein is strictly prohibited.
A.D.A.M. content is best viewed in IE9 or above, Firefox and Google Chrome browser.