AUD reduces life expectancy. The earlier that people begin drinking heavily, the greater their chances of developing serious illnesses later on in life. Alcohol is causally linked with over 50 diseases and contributes to 4% of the global burden of disease and 6% of all causes of death. In the United States, alcohol is the fourth leading preventable cause of death.
Alcohol Use Disorder and Early Death
Heavy drinking is associated with earlier death. However, it is not just from a higher risk of the more common serious health problems, such as heart attack, heart failure, diabetes, lung disease, or stroke. Chronic alcohol consumption also leads to many problems that can increase the risk for death:
Globally, around 3.3 million deaths result from harmful use of alcohol each year, according to the World Health Organization.
People who drink regularly have a higher rate of death from injury, violence, or suicide.
Alcohol overdose can lead to death. This is a particular danger for adolescents who binge drink.
People with AUD who need surgery have an increased risk of postoperative complications, including infections, bleeding, reduced heart and lung functions, and problems with wound healing. Alcohol withdrawal symptoms after surgery may delay recuperation.
Mental Health Disorders and Suicide Risk
Studies suggest that long-term alcohol use may cause chemical changes in the brain that increase the risk for depression. There is an increased risk of suicide amongst people who abuse alcohol compared to non-drinkers. Alcohol is associated with impulsivity and can have a negative impact on important social relationships that otherwise might have been protective and reduced the suicide risk
Liver Disorders
Alcohol-induced liver disease (also called alcoholic liver disease) is a spectrum of liver disorders caused by excessive alcohol consumption. Alcohol-induced liver disease includes:
Fatty liver
Alcoholic hepatitis
Alcoholic cirrhosis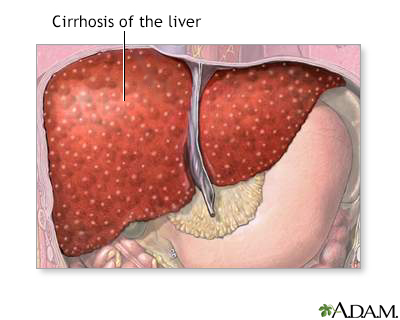 Fatty liver
An accumulation of fat inside liver cells. It is the most common type of alcohol-induced liver disease and can occur even with moderate drinking. Symptoms include an enlarged liver with pain in the upper right quarter of the abdomen. Fatty liver can be reversed once the person stops drinking. Fatty liver can also develop without drinking, especially in people who are obese or have type 2 diabetes.
Alcoholic hepatitis
Inflammation of the liver that develops from heavy drinking. Symptoms include fever, jaundice (yellowing of the skin), right-side abdominal pain, fatigue, and nausea and vomiting. Mild cases may not produce symptoms. People who are diagnosed with alcoholic hepatitis must stop drinking. Those who continue to drink may go on to develop cirrhosis and liver failure.
Alcohol use disorder also increases the risks for chronic hepatitis B and C, which are associated with increased risks for cirrhosis and liver cancer. People with AUD should be immunized against hepatitis B. There is no vaccine for hepatitis C.
Cirrhosis
A chronic liver disease that causes damage to liver tissue, scarring of the liver (fibrosis, nodular regeneration), and progressive decrease in liver function.
Excessive alcohol use is the leading cause of cirrhosis in the United States. Consequences of a failing liver include excessive fluid in the abdomen (ascites), increased pressure in certain blood vessels (portal hypertension), life-threatening gastrointestinal bleeding (such as from esophageal varices), and brain function disorders (hepatic encephalopathy). Cirrhosis can eventually be fatal.
Between 10% to 20% of people who drink heavily develop cirrhosis.
In 2015, alcohol-related liver disease was the primary cause of more than 1 in 5 liver transplants in the United States.
Gastrointestinal Problems
AUD causes many problems in the gastrointestinal tract. Violent vomiting can produce tears in the junction between the stomach and esophagus. Heavy drinking increases the risk for ulcers, particularly in people taking nonsteroidal anti-inflammatory drugs (NSAIDs) such as aspirin or ibuprofen. It can also lead to swollen veins in the esophagus, (varices), and to inflammation of the esophagus (esophagitis) and bleeding.
Alcohol can contribute to serious acute and chronic inflammation of the pancreas (pancreatitis) in people who are susceptible to this condition. There is some evidence of a higher risk for pancreatic cancer in people with AUD, although this higher risk may occur mainly in people who are also smokers.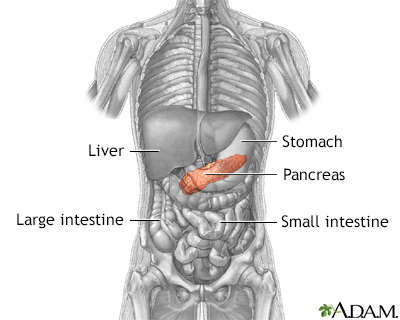 High Blood Pressure, Heart Disease, and Stroke
Moderate amounts (1 to 2 drinks a day) of alcohol may modestly improve some heart disease risk factors, such as increasing HDL (good) cholesterol levels and preventing clot formation. However, there is no definitive proof that light-to-moderate drinking improves heart and overall health, and the American Heart Association does not recommend drinking alcoholic beverages to reduce cardiovascular risk.
Excessive drinking clearly has negative effects on heart health. Alcohol is a toxin that damages the heart muscle. In fact, heart disease is one of the leading causes of death for people with AUD. Heavy drinking raises levels of triglycerides (unhealthy fats) and increases the risks for high blood pressure, heart failure, and stroke. In addition, the extra calories in alcohol can contribute to obesity, a major risk factor for diabetes and many heart problems.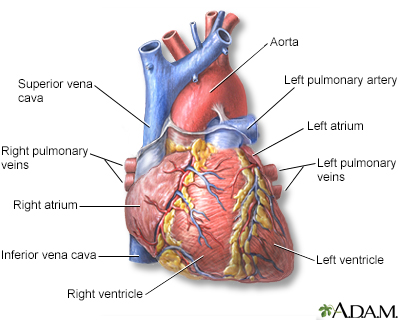 Cancer
Heavy alcohol use increases the risks for mouth, throat, esophageal, gastrointestinal, liver, breast, and colorectal cancers. Even light drinking can increase the risk of breast cancer. Women who are at risk for breast cancer should consider not drinking at all.
Weakened Immune System
Over time, excessive alcohol consumption can suppress the immune system response to infections. AUD is associated with increased risk for respiratory infections, especially bacterial pneumonia and tuberculosis, as well as hepatitis C and human immunodeficiency virus (HIV) infections. AUD also increases the severity and duration of infectious diseases. People who are alcohol dependent should get an annual pneumococcal pneumonia vaccination.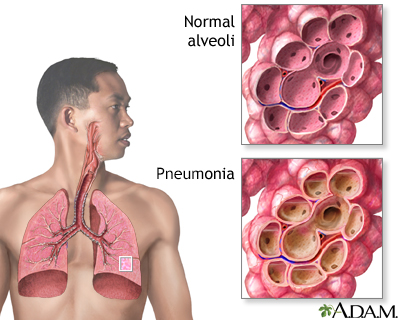 Skin, Muscle, and Bone Disorders
Severe alcohol use disorder is associated with osteoporosis (loss of bone density), muscular deterioration, skin sores, and itching.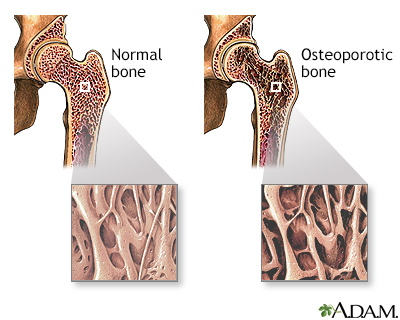 Sexual and Reproductive Function
Sexual Function and Fertility
AUD increases levels of the female hormone estrogen and reduces levels of the male hormone testosterone. Imbalances in these hormones may lead to erectile dysfunction and enlarged breasts in men, and infertility in women. Other increased risks for women include menstruation problems such as absent menstrual periods and abnormal uterine bleeding.
Drinking During Pregnancy
Even moderate amounts of alcohol can have damaging effects on a developing fetus, including low birth weight and an increased risk for miscarriage. High amounts can cause fetal alcohol syndrome, a condition associated with poor growth and developmental delay. The risk for fetal alcohol syndrome is increased depending on when alcohol exposure occurs during pregnancy, the pattern of drinking, and how frequently alcohol consumption occurs.
Weight and Diabetes
A regular beer contains about 153 calories, a glass of table wine contains 125 calories, and a shot of hard liquor has 97 calories. Drinking alcohol in excess contributes to excess calories, which can lead to weight gain Obesity is a major risk factor for type 2 diabetes.
People with diabetes should be aware that alcohol consumption can cause hypoglycemia (low blood sugar). If you choose to consume alcohol, do so in moderation and only drink on a full stomach. Be sure to check your blood glucose level before drinking to make sure it is not low.
Sleep Disturbances
Alcohol is associated with insomnia and other sleep disorders. Although alcohol may hasten falling asleep, it causes frequent awakenings throughout the night. Alcohol disrupts sleep patterns by reducing sleep quality and the amount of time spent in deep sleep. People with alcohol-use disorders who stop drinking often continue to experience sleep problems for some time.
Mental Functioning
Both short- and long-term alcohol use adversely affects the brain and causes cognitive impairment, including lapses in memory, attention, and learning abilities. Short-term heavy drinking can cause blackouts. Long-term alcohol use can physically shrink the brain. Depending on length and severity of alcohol abuse, neurologic damage may or may not be permanent.
Recent high alcohol use (within the last 3 months) is associated with some loss of verbal memory and slower reaction times. Over time, chronic alcohol abuse can impair so-called "executive functions," which include problem solving, task flexibility, short-term memory, and attention. These problems are usually mild to moderate and can last for weeks or even years after a person quits drinking.
Vitamin and Mineral Deficiencies
Chronic alcohol use can cause vitamin and mineral deficiencies for several reasons. People with AUD often do not eat well and are poorly nourished. In addition, alcohol interferes with the absorption and metabolism of nutrients. Chronic heavy drinking is associated with deficiencies in vitamin A, C, D, E, K, and the B vitamins, as well as minerals such as calcium, magnesium, iron, and zinc. Deficiencies in vitamin B pose particular health risks:
Thiamine (vitamin B1) deficiency is associated with Wernicke-Korsakoff syndrome, also called alcoholic encephalopathy, which causes permanent brain damage.
Folate (vitamin B9) deficiency can cause severe anemia. Deficiencies during pregnancy can lead to birth defects in the infant.
Vitamin B12 deficiency can lead to pernicious anemia and neurological problems.
Drug Interactions
Alcohol interacts with nearly all medications. The effects of many medications are strengthened by alcohol, while others are inhibited. Of particular importance is alcohol's reinforcing effect on anti-anxiety drugs, sedatives, sleep medications, antidepressants, and antipsychotic medications.
Alcohol also interacts with many drugs used by people with diabetes. It interferes with drugs that prevent seizures or blood clotting. It increases the risk for gastrointestinal bleeding in people taking aspirin or other nonsteroidal inflammatory drugs (NSAIDs), including ibuprofen and naproxen.
In general, people who require medication should use alcohol with great care, if at all.
Increased Risk for Other Addictions
Alcohol and nicotine addiction share common genetic factors, which may partially explain why people with alcohol problems are often smokers. People who drink and smoke compound their health problems. In fact, some studies indicate that people who drink and smoke are more likely to die of smoking-related illnesses than alcohol-related conditions. Abuse of other drugs is also common among people with alcohol use disorder.
Accidents and Violence
Alcohol plays a large role in accidents, suicide, and crime:
Alcohol plays a major role in nearly one third of all automobile fatalities. Fewer than 2 drinks can impair the ability to drive.
Alcohol-related automobile accidents are one of the leading causes of death in young people.
Alcohol is significantly implicated in crimes involving rape, assault, and murder.
Alcohol abuse is a common problem in homes with domestic violence and child abuse.
AUD is frequently present in people who commit suicide.
Special Concerns for the Elderly
Health care providers may overlook alcohol use disorder when evaluating older people, mistakenly attributing the signs of alcohol abuse to the normal effects of the aging process. But alcohol abuse is a serious concern for older people. Some older people have struggled with alcohol abuse or dependence throughout their lives. Others may turn to alcohol later in life to cope with loss (death of a spouse), loneliness, and depression.
Alcohol affects the older body differently. It takes fewer drinks to become intoxicated, and older organs can be damaged by smaller amounts of alcohol than those of younger people. Alcohol can worsen many conditions common in older populations (diabetes, memory loss, osteoporosis, and high blood pressure). It can increase the risk for falls. Also, many of the medications prescribed for older people interact adversely with alcohol.
The Effects of Hangover
Although not traditionally thought of as a medical problem, hangovers have significant consequences. Hangovers can impair job performance, increasing the risk for mistakes and accidents. Hangovers are generally more common in light-to-moderate drinkers than heavy and chronic drinkers, suggesting that binge drinking can be as threatening as chronic drinking. Any man who drinks more than 5 drinks or any woman who has more than 3 drinks at one time is at risk for a hangover.